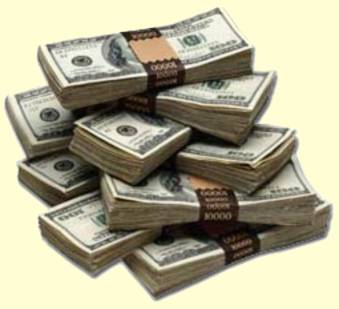 It is good that the authorities are able to trace 40,500 odd borrowers who are on the list of borrowers who owe the goernment part of the RM1billion in unpaid loans.
These borrowers have secure jobs and should be responsible enough to start repaying their loans so that other young Malaysians will not be deprived of further education.
However the measure to get them to make
a statutory declaration
that they are not on the blacklist appears a little comical except that this is a serious matter that has dragged on for too many years.
Don't be surprised if some of those borrowers have cheated us permanently by passing into the next world or migrated. The guarantors should then offer a defence of negligence by the authorities but I'm not sure if this is a valid arguement.
To get the right message to all who borrow and then shirk repayments, the authorities could make use of the standard clause in most employment letters that come under "dan lain lain" duties.
Surely not repaying a loan can be considered a dishonest act and an unhonourable behaviour unbecoming of our civil serants that aspire to be world class?
Since the authorities know who they are, they should be issued a warning letter or face disciplinary action within one month of the notice.
That immature youth in Taiwan has to face the music for insulting the National Anthem. So too should all the recalcitrant borrowers. I think the nation would also benefit if more drastic action is taken now.
The people who borrowed money should be required to repay their loans immediately if they are earning an income. And let's make that a reasonable amount like 10% to 15% of the basic salary plus 50% of annual bonus.
Don't forget those famous words,
"Some people need to change their lifestyles".
Photo: Thanks to
http://www.biblehelp.org/images/stacks%20of%20money.jpg